For golfer with Head Speed 40m/s
Hit farther with GIRI GIRI fast ball speed and Carry.
Easy to hit farther with one swing
LS UTILITY, same as the driver, is for golfer with head speed approx. 40m/s.
Fast ball speed, high trajectory and moderate spin will increase carry distance. it is a design that definitely increases golfers distance.
Low CG and optimum loft setting gets the ball in the air, letting the golfer go for the green with carry distance.
Easy to determine distance with one swing
When matched with prgr 05 irons, same concept, one can enjoy golf in a more smart and simple manner.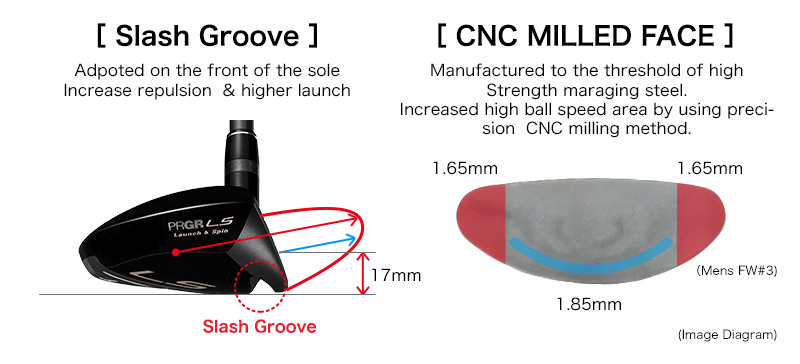 *Slave groove- Pending for patent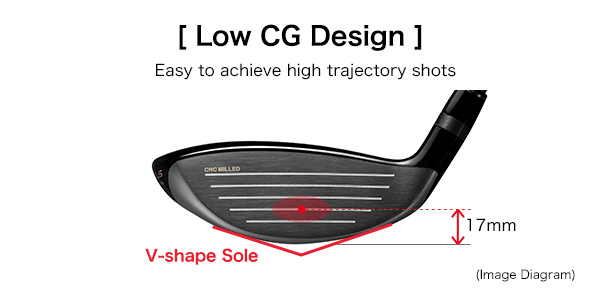 Amature golfers realistic impact location, to increase ball speed performance
*Amature golfers average impact loaciton is 17mm from the sole (PRGR Research)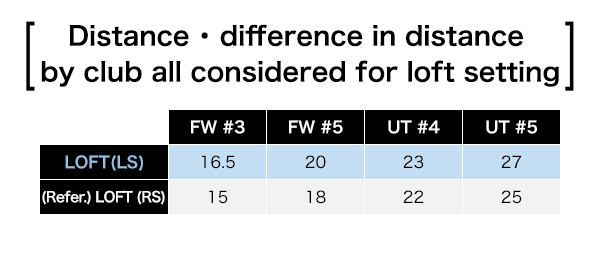 Higher Loft⇒ High Launch Carry
Larger Loft Gapping ⇒ Distance gapping is larger per club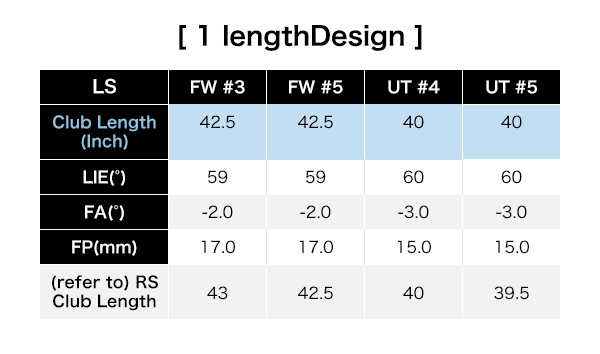 LS FW : 42.5 inch / UT: 40in Same club length design for each number head.
1 address, 1 swing. Easily determine distance based on loft difference.
1 address, 1 swing. identify difference in distance by the difference in loft
Same head design on LIE/FA/FP for same address position

Considerig the flow to the IRON, acceptable weight and smooth so everyone can use.
[LS Series & PRGR 05 Iron Distance Image]
PRGR 05 Iron & LS Series have a consistance distance gap to build a perfect set.
With combination set build with LS series golfer can enjoy golf more smart and simple.
Series recommended to carrier golfers that are in pursuit of both distance and lowering score.